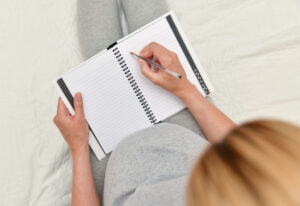 If you feel that a home birth is right for you, then it's time to take steps to ensure you, your family, and the little one you're welcoming into the world are ready. A natural homebirth can be quite different from birthing in a hospital. Plus, even if you've done a home birth before, each birthing experience can be different.
So, whether this is your first natural home birth or not, here is what you can do to help prepare yourself for the experience.
Hire a Certified Professional Midwife (CPM)
Having an expert in home births can ensure that both you and your baby are well taken care of during the process. A Certified Professional Midwife (CPM) is your best option. CPMs are trained professionals that are certified by the North American Registry of Midwives (NARM). They are the only maternal care providers that have specialized training for out-of-hospital settings, and they can help guide you through the process both before, during, and after the birth.
Learn as much as possible
Many women are understandably nervous about giving birth. But the more you know about the process, the more empowered you will feel. Taking Childbirth Education classes and reading books about the birthing and postpartum experiences can teach you many things you never knew before.
Prepare your home
With the help of your family and midwife, start preparing your home for the birth in the weeks and months leading up to your due date. Select a room for the birth to take place and ensure it is completely clean and that there is a reliable heat source. Scrub your bathtub so you can use it during labor, and ensure that your bed is accessible from both the sides and the foot. You should also have a list of important phone numbers as well as a working phone in the birthroom.
Finally, make sure you have all the necessary supplies assembled by 36 weeks gestation. Talk with your midwife to see which items they will provide and which items you need to provide yourself.
Think about who you want around
Some people want several family members at home during the birth, while others only want their partner and midwife. Ask yourself who you would be comfortable having around, and then ask the other person what they would prefer. Some may want to experience the day with you, while others may not be comfortable.
As a Certified Professional Midwife, I can help guide you through the home birth experience so that both you and your baby are as comfortable and confident as can be. To learn more about my midwifery services, contact me today.